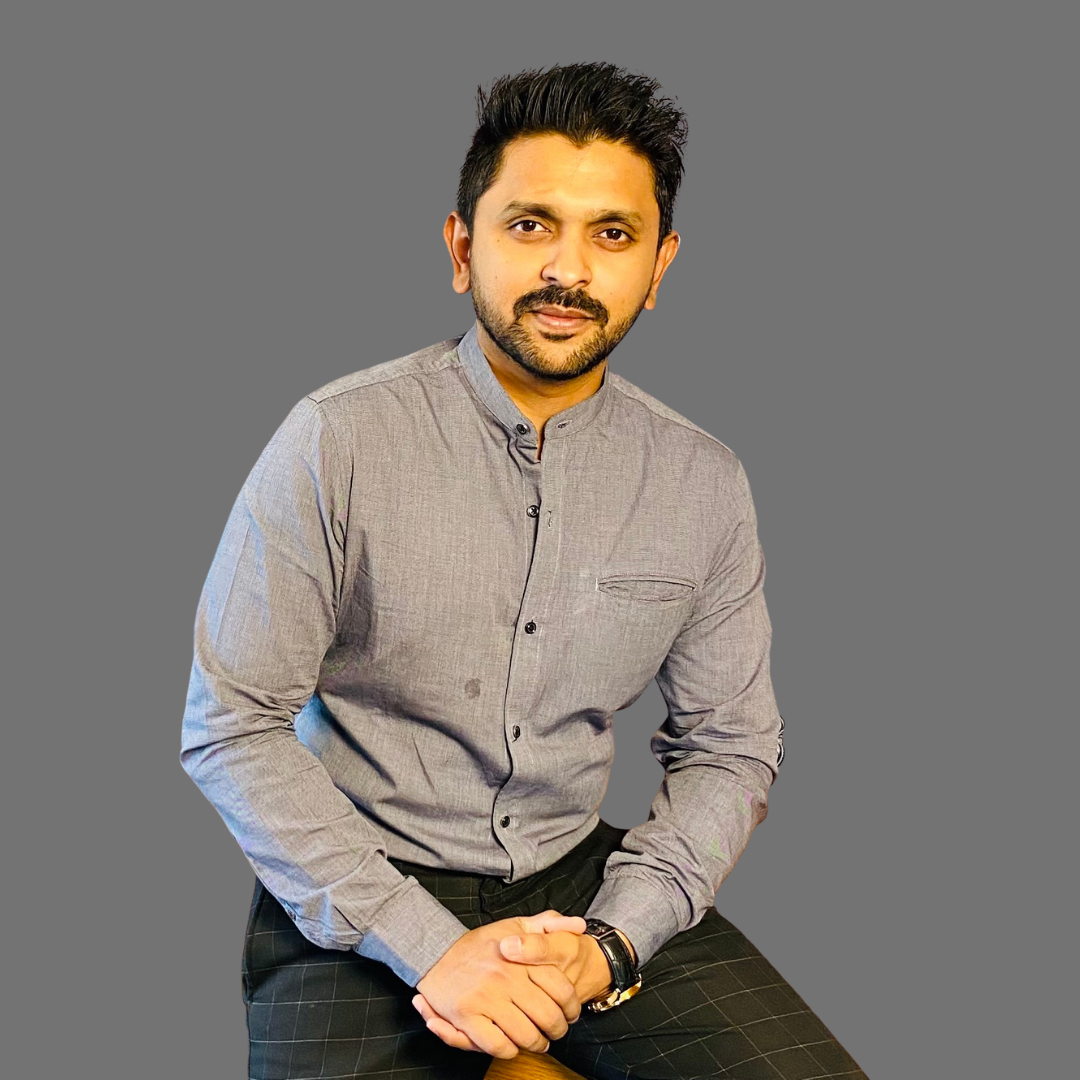 Get Ready To Experience The Most Advanced Sales System For Your Business,
For Tripling Your Sales Conversions In 30-Days Or Less Without Wasting A Fortune On Multiple
Monthly Subscriptions For CRM's, Calendars And Funnel Builders"
This is the one-and-only Sales Tracking Dashboard built for elite Business Owners who want to SEE their entire Sales Pipeline from front to back and hold EVERY stage of it (and everybody involved) accountable. Press play below to watch the demo.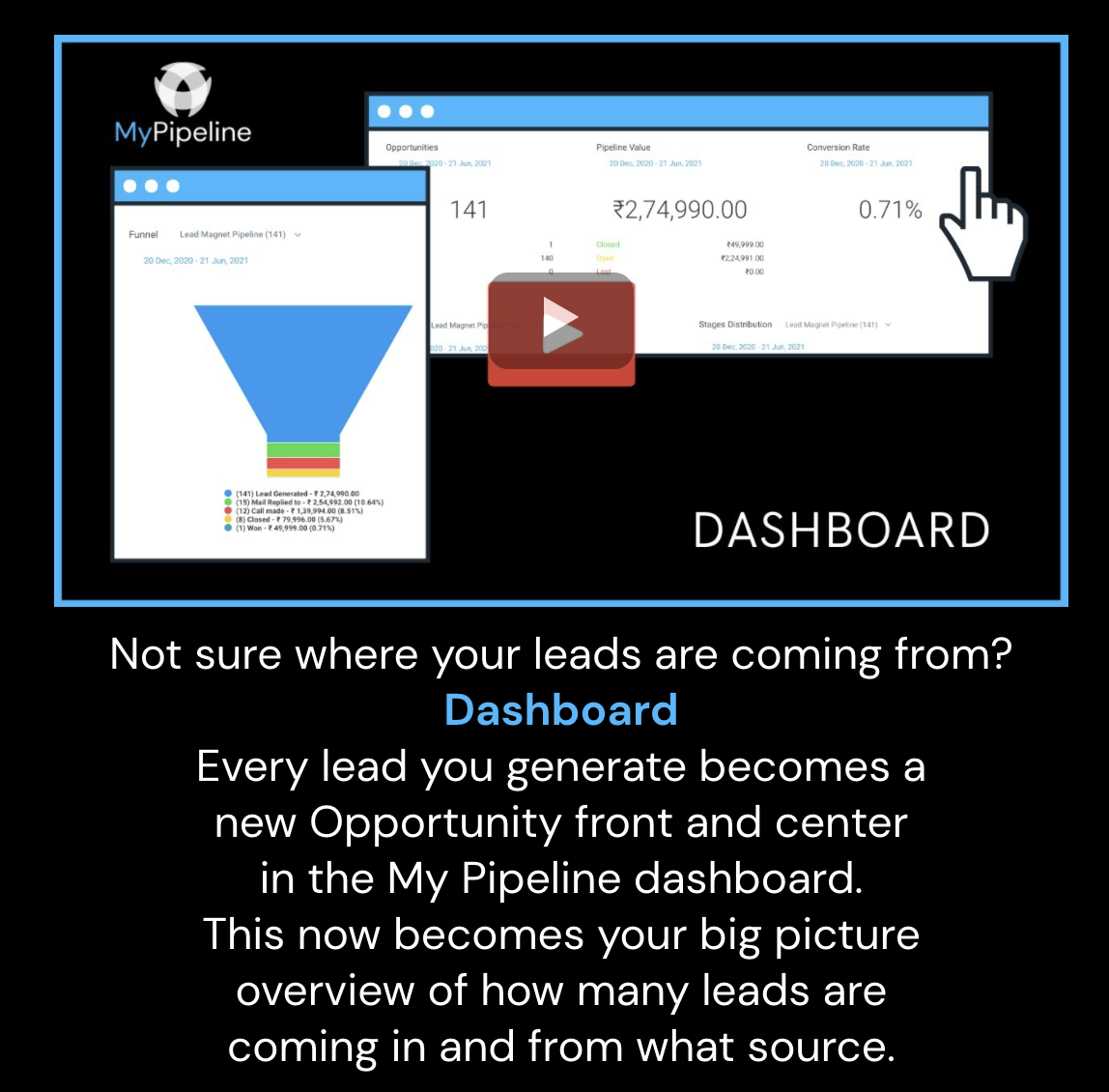 Every lead you generate becomes a
new Opportunity front and center
in the My Pipeline dashboard.
This now becomes your big picture
overview of how many leads are
coming in and from what source.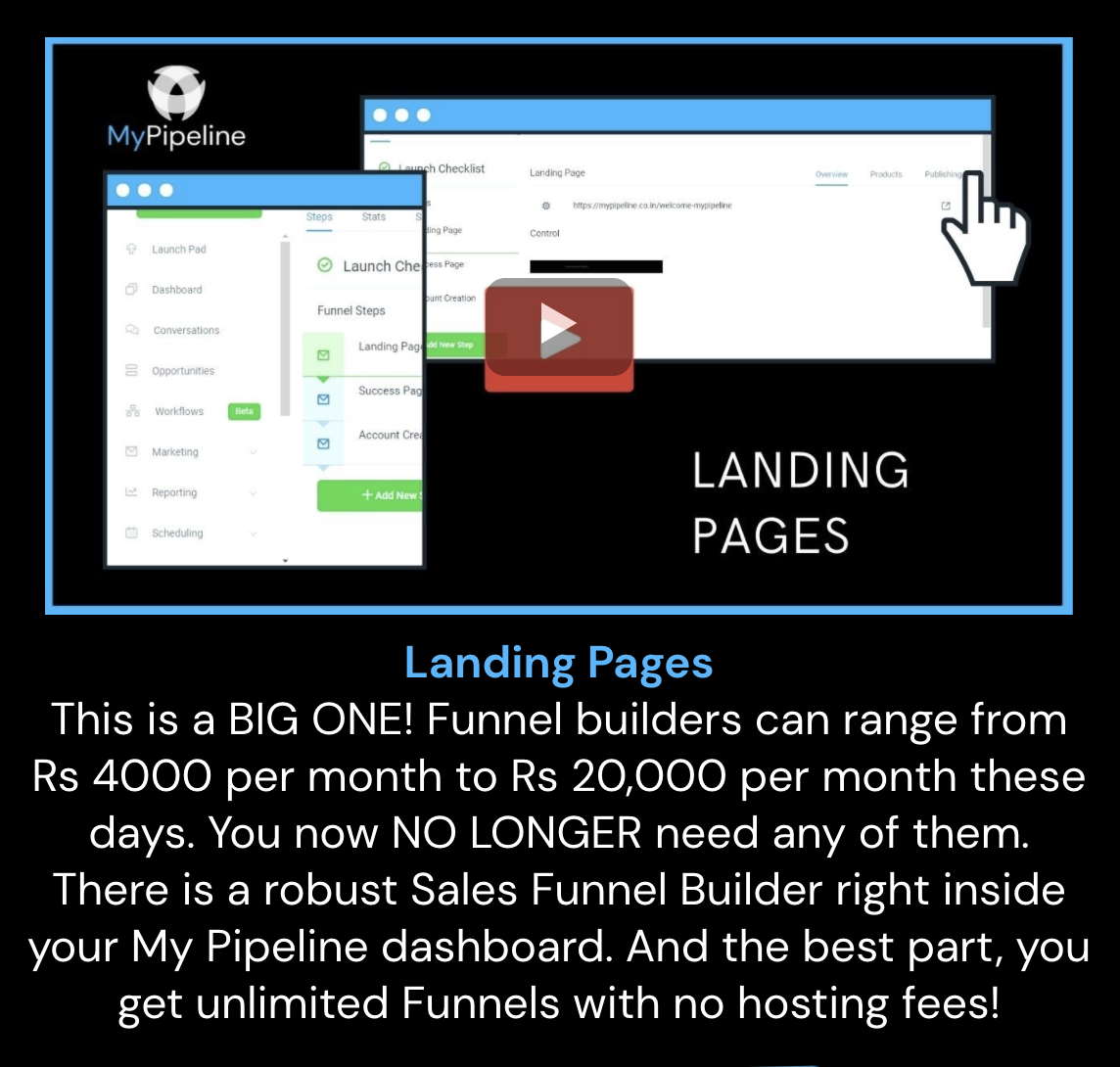 This is a BIG ONE! Funnel builders can range from Rs 4000 per month to Rs 20,000 per month these days. You now NO LONGER need any of them. There is a robust Sales Funnel Builder right inside your My Pipeline dashboard. And the best part, you get unlimited Funnels with no hosting fees!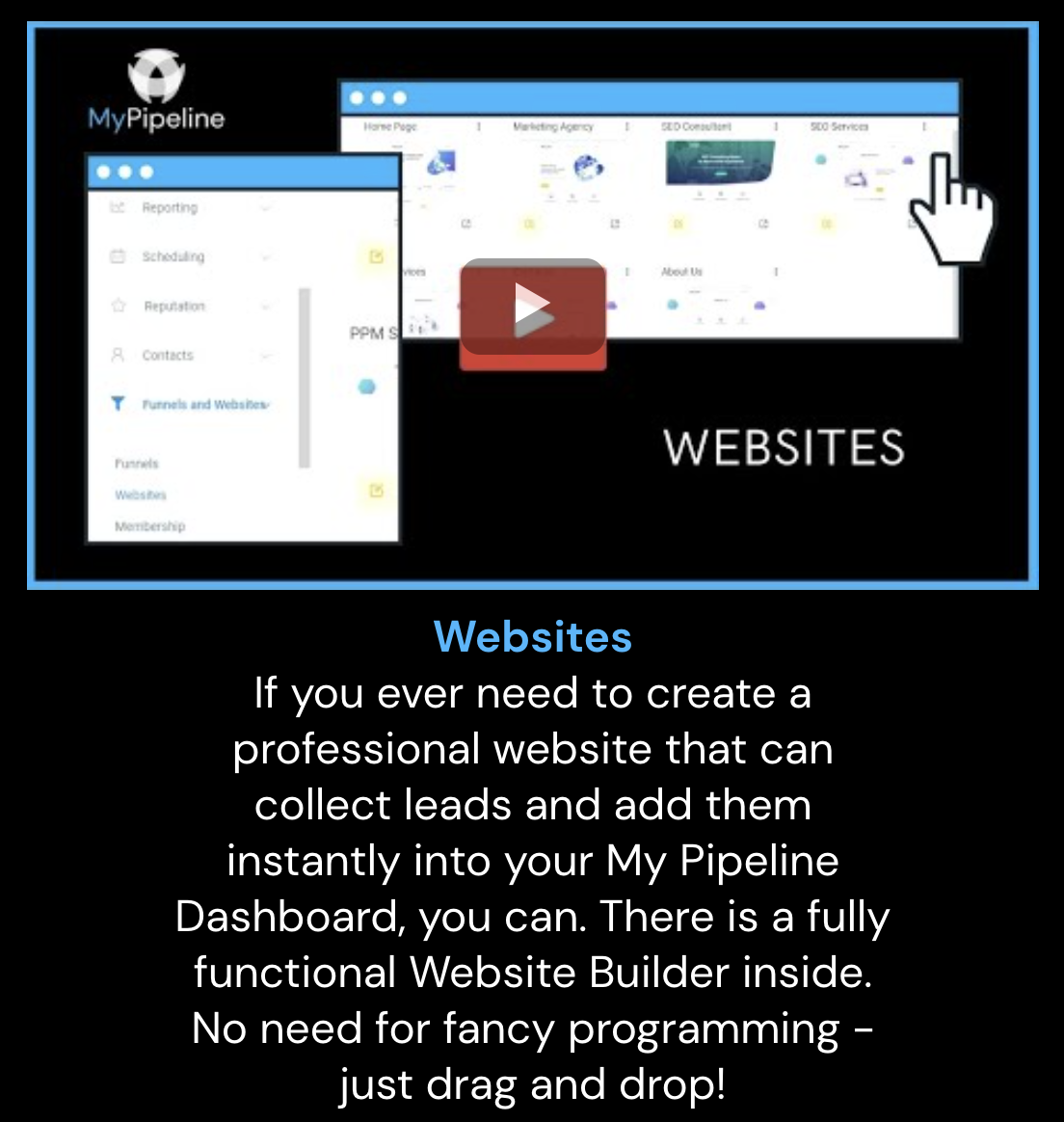 If you ever need to create a
professional website that can
collect leads and add them
instantly into your My Pipeline
Dashboard, you can. There is a fully
functional Website Builder inside.
No need for fancy programming -
just drag and drop!
Courses to help you Build & Automate your Business